So proud to pick up our 'Scenic Holiday Home of the Year 2021/22 in Central England Prestige Awards
May 28. 2022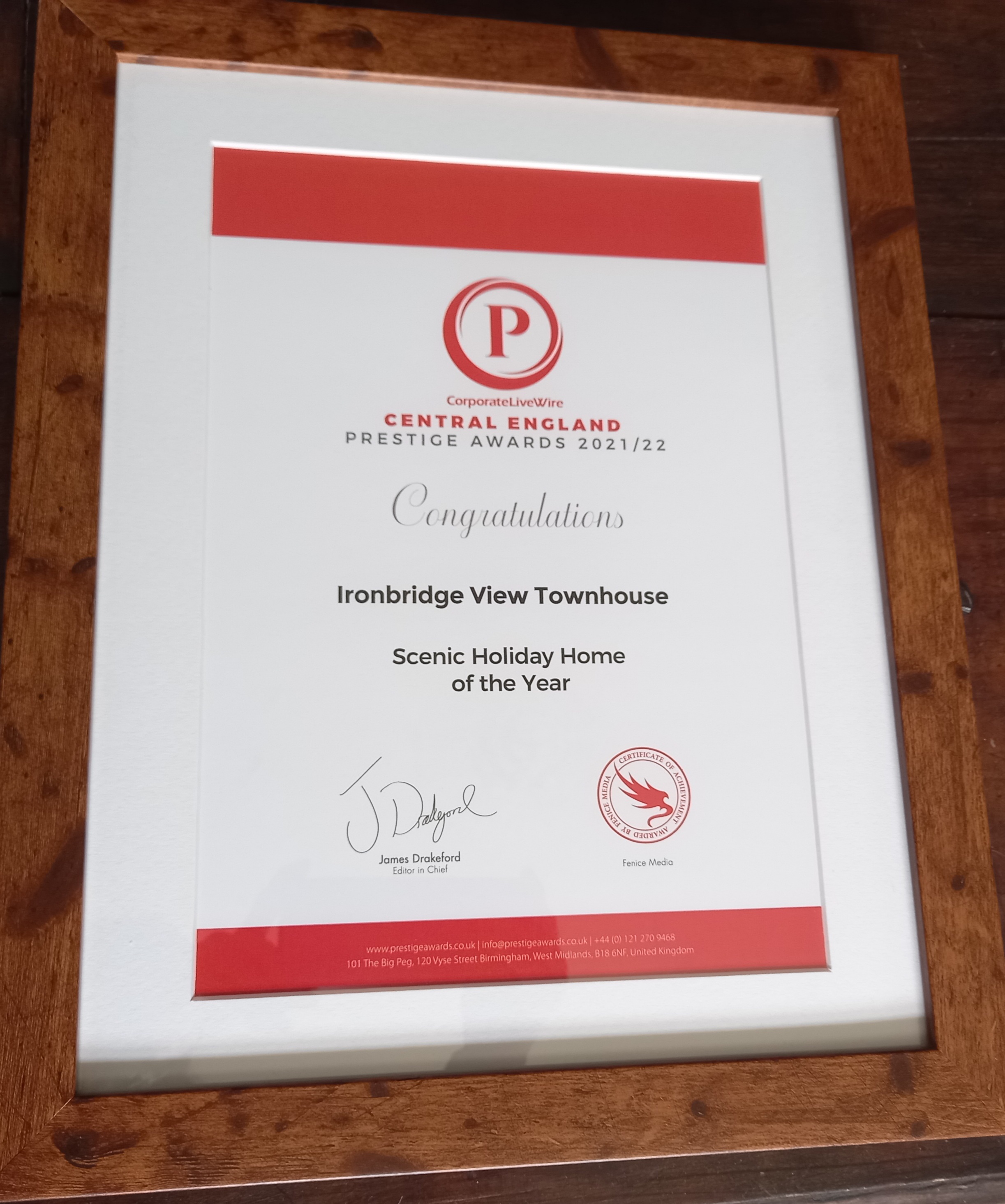 We are so proud and excited to announce on Monday we picked up our award for winning 'Scenic Holiday Home Of The Year' in the Central England Prestige Awards. This is the second year of winning this award and we feel very excited and honoured to have won it again this year.
The corporate Live Wire Prestige Awards recognises small & medium business that have proven themselves to be the best in their market in the last 12 months.
This is what the judges had to say about Ironbridge View Townhouse -
"The judges were impressed by the exceptional service that ensures every stay at the Ironbridge View Townhouse is blissfully unforgettable, but what sets it apart has to be the spectacular views. Guests can spend hours getting lost in the picturesque scenes that greet them from nearly every window, encapsulating the very best about rural England. Historic buildings and tree-lined hillsides take you back hundreds of years to a simpler time and the idyllic sounds of paddles lapping at the water as canoes gently glide by it is a perfect antidote to the ordinarily frenetic pace of life"