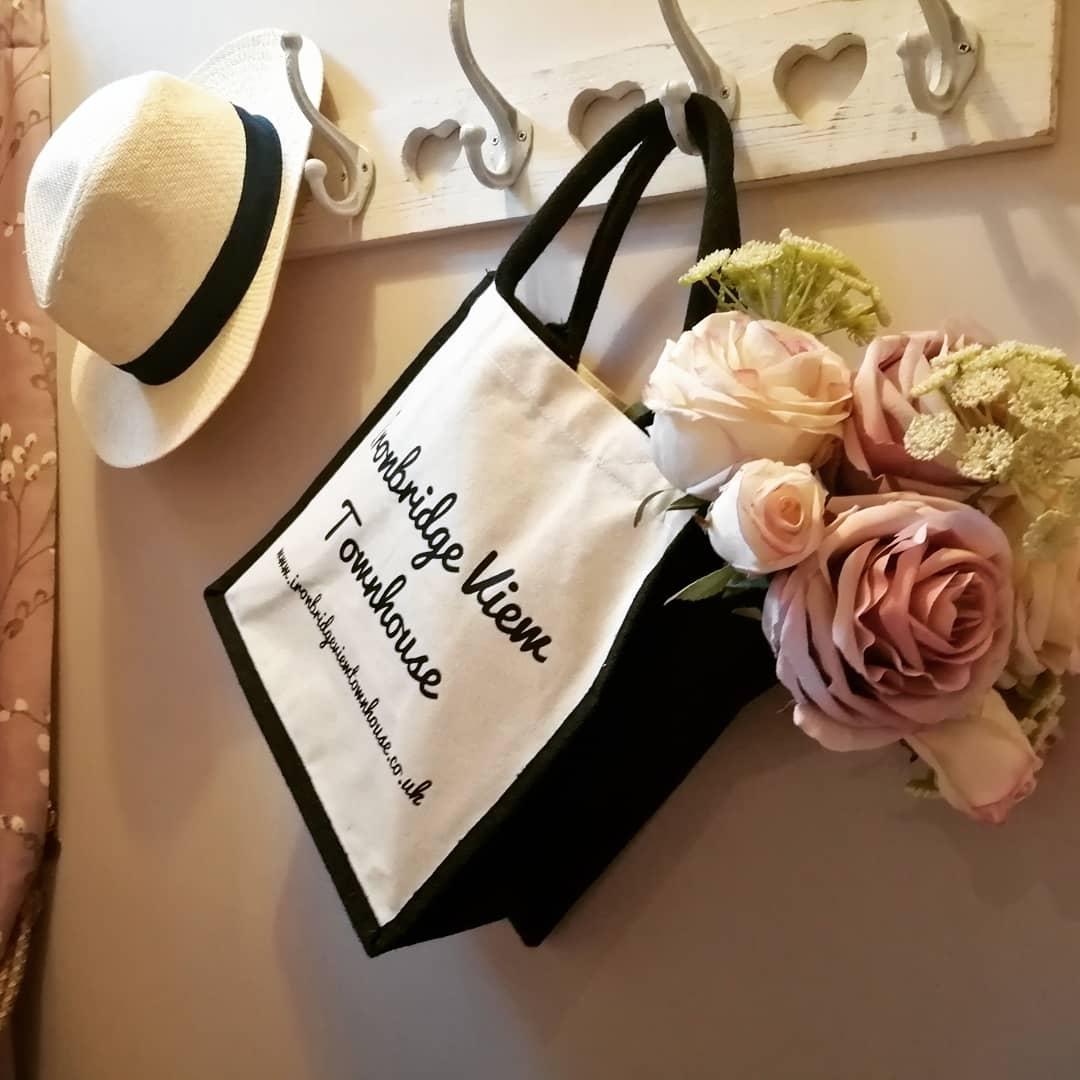 Thank you for booking to stay at Ironbridge View Townhouse. We have created some Terms & conditions to make your stay as smooth as possible.
Hope you enjoy your stay, if you need any more information then please get in touch.
BOOKING TERMS AND CONDITIONS
All booking terms and conditions are agreed between the holidaymaker and the Owner of Ironbridge View Townhouse.
MAKING A BOOKING
 If you would like to make a booking, please book online by entering your dates and press the check availability button. You will then be directed to the online booking system.
GUESTS
 The maximum number of guests the property can accommodate is 3 and in no circumstances should this be exceeded, nor can you significantly change the makeup of the party during your the duration of your stay. You must not sublet or share the property except with guests nominated when booking.  We reserve the right to terminate a booking without refund, if more than the stated number of guests is found to be staying. Children over 5 yrs old are welcome.
NO SMOKING  Strictly no smoking in the property. For your safety and peace of mind we have a fire detection system.
KEY & DIRECTIONS
Arrangements for the door key and directions to Ironbridge View Townhouse will be emailed or texted to you a week before your holiday.
ARRIVAL & DEPARTURE
Arrival time no earlier than 3.00 pm on day of arrival. Departure time no later than 10.30 am on day of departure, unless alternative times have been specifically agreed.
CAR PARK PERMIT
We will provided you with a car park permit to use during your stay which is valid in The Station Yard Car Park  TF8 7JU (108 spaces) or the Dale End car Park TF8 7AN has 50 spaces. All other car parks in Ironbridge are not free with the permit and require you to buy a ticket, otherwise a parking fine will be charged.
Upon arrival you are allowed to park on the road side just to drop of your luggage at the house, & pick up a parking permit which is valid in the Station Yard car park, or Dale End car park only. The entrance to Severn Bank is just next to Darlingtons gift & card shop off The Wharfage and Tontine Hill. Ironbridge View, No.2 Severn Bank will be found on the left hand side. 
We ask you to return the pass at the end of your stay for the use of other guests. If you do not return the pass we will have to charge you £100 for a replacement.
BED LINEN & TOWELS
All bed linen, bath towels, hand towels, flannels, bathmat & tea towels will be provided.
Stays of 8 days or more a charge of £35 for cleaning and Bedding change, if you require.
PETS
Sorry strictly NO pets allowed due to the respect of guests who have pet allergies
SAFETY & LIABILITY
Every effort has been made to indicate any possible safety hazards at the property, but guests are requested to check the property on arrival, especially guests with a young child and note any potential hazards. The house isn't suitable for children under 5 as the bedroom upstairs is open plan and has no door.
We will not be held responsible for accidents arising from the use of equipment at the property.
Guests are requested to leave the property clean & tidy, and all furniture, furnishings, equipment, fixtures & fittings to be left in the same condition as they arrived. (obviously we don't expect you to wash the bed linen, towels etc.) 
Any cost for damage or excessive extra cleaning will be paid for and an invoice will be sent.
CHANGES & CANCELLATION
If you need to make any guest changes to your confirmed booking you must notify us by email stay@ironbridgeviewtownhouse.co.uk or phone us Tel: 07903322345 as soon as possible.  
If you wish to cancel the booking you must advise us as soon as possible firstly by telephone (07903322345) and confirm in writing by email or post.
Cancellations - received prior to 14 days before the start date of your holiday will be refunded the full amount that you have paid. Except Christmas Holiday rates from 16th Dec 23 to 2nd January 2024 cancellation needs to be 28 days prior to your Christmas holiday stay
Government Covid 19 Lockdown - If your holiday is due when the government have put the country in lockdown, we will move your holiday to another date that suits you. There will be no charge for moving your dates.
We reserve the right to make changes to property descriptions on our website, both before and after bookings have been confirmed. We also reserve the right to cancel confirmed bookings should the property become unavailable, for whatever reasons that are beyond our control on the date booked. For example fire or flood. If we have to cancel your booking we will notify you as soon as possible, and we will endeavour to ensure that we will refund to you all monies paid in advance.  If we have to terminate your holiday early for circumstances beyond our control, you will be refunded part of the booking fee based on the remaining of the booking. We will not be held liable for any alternative accommodation costs, expenses or losses incurred by you as a result of any such cancellation. 
COMPLAINTS
In the event that you have cause for complaint or you experience any problems with the property during your stay you should contact us immediately by telephone (07903322345) so that we can endeavour to resolve the problem as soon as possible.
DATA PROTECTION
Your details including name, address and email will be only used to contact you about your booking. Please see our privacy policy at the bottom of our website. 
WEBSITE ACCURACY
Whilst every effort is made to ensure the website is up to date and accurate, we admit that errors can occur.  We will not accept any liability arising out of changes of circumstances affecting the property between any booking date and the period covered by any booking by a guest.