WE ARE IN THE GOOD HOUSEKEEPING MAGAZINE !
December 29. 2020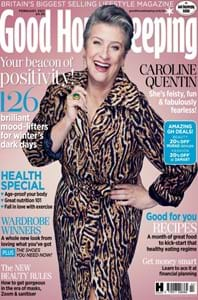 How wonderful for Ironbridge View Townhouse & Shropshire to feature in the 'Good Housekeeping' magazine. Find us in the 'Good Escapes' section. (February 2021)
It was so lovely to have Susan Ward Davies visit the Townhouse back in October.