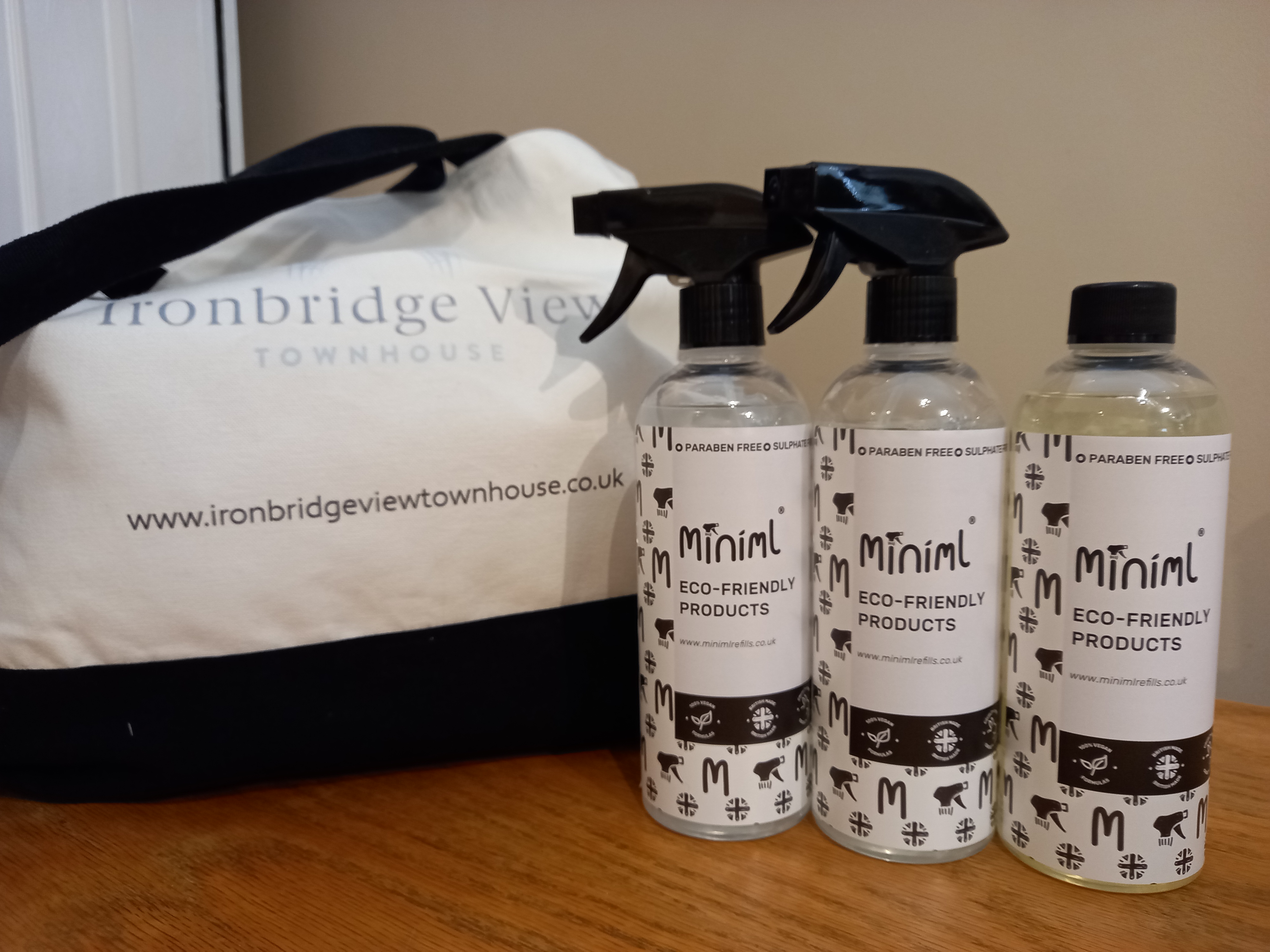 We are doing our bit to reduce our carbon footprint and make our holiday home more sustainable and an eco-friendly stay. 
HEATING
Our gas central heating is on a 100% renewable energy tariff. All the radiators are fitted with a thermostat so each room can have controllable temperature. 
The front door has a lovely thick curtain which you can pull across on a chilly evening. Cosy throws are on the sofa and armchair to make you feel relaxed and cosy.
LIGHTING
All of our light bulbs are led throughout the house. The table lamps have day time light bulbs so brilliant for reading one of our lovely books or studying our local walking guides.
CLEANING PRODUCTS
-  We use 'Miniml'
 products who supply a range of refillable eco products that are supplied in plastic bottles and are refilled.
APPLIANCES  
When we need to replace our appliances we will replace them with A+++ rated energy efficient 
WATER
The toilet is dual flush with water efficient flushing.
BEAUTY PRODUCTS
We don't use 'throw-away' mini bottles of shampoo, soap we provide larger recyclable or reusable bottles. 'Miniml' Products
RECYCLING 
We have two bins, one labelled for all recycling and the other for all non recycling items.
SHOPPING
The local shops are right on the door step so no need to jump in the car.. We have our very own bute shopping bag that our guests can use during their stay. If you prefer to arrange an online grocery delivery for your arrival day, please let us know and we will be able to arrange to be there to receive it for you, and have everything sorted before your holiday starts.
EATING OUT - Whatever food you're into, you'll find in one of our local restaurants, family run pubs and lovely tearooms. All on the doorstep, so no need for the car.
LOCAL WALKS & ATTRACTIONS - No need to jump in the car everything is on the doorstep.
We are so lucky the house is in the perfect location and walking distance for pubs, family run restaurants, tearooms, food, antique, toy, boutique, gift shops  and most of the 10 Ironbridge museums . 
You will find lots of walking routes, guides in the lounge for a wonderful day out walking and places to eat out.